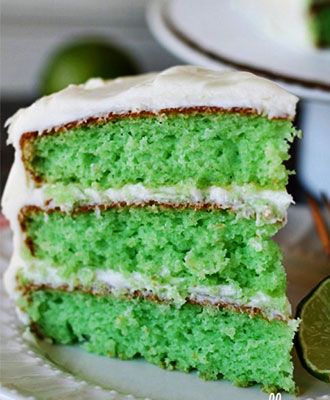 For the cake
100gm pecan nuts, roasted and ground
250gm butter, softened
2 cups caster sugar (I use 260 gm)
zest of 4 limes
5 large eggs
3 cups self raising flour
100gm ground almonds
1 cup milk
2 tbsp chopped macadamia nuts, toasted
2 tbsp sugar
For the glaze
juice of 4 limes (about 6-7 tbsp)
3/4 cup castor sugar (I use 120gm)
2 key limes
2 tbsp coconut threads
Method :
Preheat the oven to 180C and generously butter a babka or fluted cake tin. Sprinkle the ground nuts over the buttered tin and set aside. (I use a lined and greased cake pan of 9″ x 9″ size).
Cream together the butter, sugar and lime zest until light and fluffy. Add the eggs, one at a time and beat well after each addition.
Remove the bowl from the mixer and add the self raising flour, ground almonds and milk, and mix gently but thoroughly.
Pour the batter into the prepared tin and bake for 70 minutes or until golden and cooked through.
To make the glaze, whisk the lime juice and sugar together and beat gently until the sugar has dissolved. Slice the limes thinly and soak the limes in the lime syrup. Once the cake has finished baking, remove the cake from the oven and brush/pour the lime syrup all over the cake, continuing until it has all been absorbed. (I prick surface of cake all over) Allow the cake to cool in the tin.
When the cake has cooled and the syrup has been absorbed, decorate the cake with the lime slices and sprinkle with the coconut, then serve at room temperature.