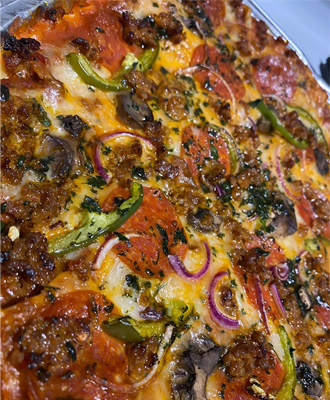 Ingredients:
10-12 lasagna noodles
1 pound lean ground beef
1 clove garlic, minced
1 small onion, chopped
2 6-ounce cans tomato paste
1 16-ounce can whole tomatoes, undrained and chopped
1 1/2 cups water
1 tablespoon dried basil
1 teaspoon salt
1/2 teaspoon dried rosemary
2 bay leaves
2 large eggs, lightly beaten
2 cups ricotta cheese
1 8-ounce container sour cream
2 tablespoons dried parsley or 1/4 cup chopped fresh
1/2 teaspoon salt
1/4 teaspoon pepper
1 cup (4 ounces) shredded cheddar cheese, divided
1/2 cup grated Parmesan cheese, divided
1/2 cup grated Romano cheese, divided
2 8-ounce packages mozzarella cheese slices
Directions:
Cook lasagna noodles according to package directions. Drain; set aside. Cook ground beef, garlic, and onion in a large skillet over medium heat until meat is browned, stirring to crumble. Drain well. Wipe pan drippings from skillet with a paper towel. Combine tomato paste and next 6 ingredients in skillet. Add ground beef to tomato mixture. Bring to a boil, stirring occasionally; reduce heat and simmer, uncovered, 1 hour and 15 minutes, stirring often.
In a large bowl, combine eggs and next 5 ingredients; set aside.
Arrange 3-5 lasagna noodles in bottom of a *lightly greased 13 x 9 x 2 inch baking dish. Layer with one-third each of meat/tomato mixture, egg mixture, Cheddar, Parmesan, and Romano cheeses. Repeat layers twice.
Bake 375 degrees for 30-35 minutes or until bubbly. Arrange mozzarella cheese slices over top; bake an additional 5 minutes or until the mozzarella melts.
Let stand 10 minutes before serving.